"Writing" Club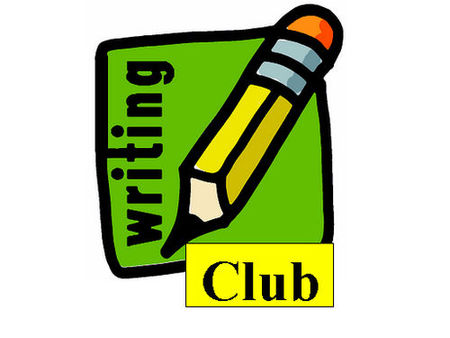 Student's name : Amina from Kimacs
Licence Professionnel

Topic : Film industry: Bollywood


last week I read in one of the paragraph that the Indian film industry is the No 1 his name it produces many film in one year; she has a lot of actors and the directors; it's also a lot of photography in the different regions and natural resources, especially in the Arab States; Recently appeared and increased significantly with the proportion seen in the Arab countries and Gulf countries
Amina

Great job, Amina
Go ahead!
---------------------------------------------------
Student's name : KHAJI Salim
Licence Professionnel Finance
Film Industry or the Business of Making Films, consists of the technological and commercial institutions of filmmaking: i.e. film production companies, film studios, cinematography, film production, screenwriting, pre-production, post production, film festivals, distribution; and actors, film directors and other film personnel.
Though the expense involved in making movies almost immediately led film production to concentrate under the auspices of standing production companies, advances in affordable film making equipment, and expansion of opportunities to acquire investment capital from outside the film industry itself, have allowed independent film production to evolve.
Modern film industry
The major business centers of film making are in the India, United States, Pakistan, Hong Kong and Nigeria.
Distinct from the centers are the locations where movies are filmed. Because of labor and infrastructure costs, many films are produced in countries other than the one in which the company which pays for the film is located. For example, many U.S. movies are filmed in Canada, the United Kingdom, Australia, New Zealand or in Eastern European countries.
United States
The United States has the oldest film industry (and largest in terms of revenue), and Los Angeles, California, is the primary nexus of the U.S. film industry. However, four of the six major film studios are owned by East Coast companies. Only The Walt Disney Company — which owns Walt Disney Pictures, Touchstone Pictures, Hollywood Pictures, the Pixar Animation Studios, and Marvel Studios — is fully based in Southern California. And while Sony Pictures Entertainment is headquartered in Culver City, California, its parent company, the Sony Corporation, is headquartered in Tokyo, Japan.
India
The Indian film industry is multi-lingual and the largest in the world in terms of ticket sales and number of films produced. The industry is supported mainly by a vast film-going Indian public, and Indian films have been gaining increasing popularity in the rest of the world—notably in countries with large numbers of expatriate Indians. One third of the Indian film industry is mostly concentrated in Mumbai (Bombay), and is commonly referred to as "Bollywood" as an amalgamation of Bombay and Hollywood. The remaining majority portion is spread across North, West and South India (in Punjabi, Bengali, Marathi, oriya, Tamil, Malayalam, Kannada and Telugu speaking areas). However, there are several smaller centers of Indian film industries in regional languages (apart from Hindi, Telugu, Tamil, Kannada and Malayalam Punjabi, Bengali, Marathi,) centered in the states those languages are spoken. Indian films are made filled with action, romance, comedy, dance and an increasing number of special effects.
Pakistan
The cinema of Pakistan refers to Pakistan's film industry. Most of the feature films shot in Pakistan are in Urdu language but may also include films in English, Punjabi, Pashto, Balochi or Sindhi languages.
Before the separation of Bangladesh, Pakistan had three main film production centres: Lahore, Karachi and Dhaka. Dhaka was lost after 1971. The regime of Muhammad Zia-ul-Haq, VCRs, film piracy, the introduction of entertainment taxes, and Islamic laws, have been some of the many obstacles to the industry's growth. Once thriving, the cinema in Pakistan now barely exists.
The Pakistani film industry is credited with having produced some of the most notable and recognised filmmakers, actors, writers, singers and directors, and for introducing pop music to South Asia and beyond. Competition from Bollywood and piracy, however, have led to the industry's decline.
Hong Kong
Hong Kong is a filmmaking hub for the Chinese-speaking world (including the worldwide diaspora) and East Asia in general. For decades it was the third largest motion picture industry in the world (after Indian and Hollywood) and the second largest exporter of films.[citation needed] Despite an industry crisis starting in the mid-1990s and Hong Kong's return to Chinese sovereignty in July 1997, Hong Kong film has retained much of its distinctive identity and continues to play a prominent part on the world cinema stage. Unlike many film industries, Hong Kong has enjoyed little to no direct government support, through either subsidies or import quotas. It has always been a thoroughly commercial cinema, concentrating on crowd-pleasing genres, like comedy and action, and heavily reliant on formulas, sequels and remakes. Typically of commercial cinemas, its heart is a highly developed star system, which in this case also features substantial overlap with the pop music industry.
Nigeria
Nigeria was ushered into modern film making by a film known as Living in Bondage, which featured Kenneth Okonwo, Kanayo O. Kanayo, Bob Manuel Udokwu, Francis Agu, Ngozi Nwosu, Nnena Nwabueze, etc. This movie, which hit the market in 1992, marked a turning point in the Nigerian movie industry and heralded the trend in modern-day movie making in Nigeria.
The movie capital of the country was in Lagos. However, over the years, there has been a shift from Lagos to Enugu, in the eastern part of the country. This shift is said to be championed by Pete Edochie, a veteran in the communications industry who turned an actor and has become one of the most successful in Nigeria.
The No.1 is Bollywood is the informal term popularly used for the Hindi-language film industry based in Mumbai, Maharashtra, India. The term is often incorrectly used to refer to the whole of Indian cinema; it is only a part of the total Indian film industry, which includes several regional film industries sorted by language. Bollywood is the largest film producer in India and one of the largest centers of film production in the world.
Bollywood is formally referred to as Hindi cinema, though frequent use of poetic Urdu words is fairly common. There has been a growing presence of Indian English in dialogue and songs as well. It is common to see films that feature dialogue with English words phrases, or even whole sentences.
Finances
Bollywood films are multi-million dollar productions, with the most expensive productions costing up to 100 crores rupees (roughly USD 20 million). Sets, costumes, special effects, and cinematography were less than world-class up until the mid-to-late 1990s, although with some notable exceptions. As Western films and television gain wider distribution in India itself, there is an increasing pressure for Bollywood films to attain the same production levels, particularly in areas such as action and special effects. Recent Bollywood films have employed international technicians to improve in these areas, such as Krrish (2006) which has action choreographed by Hong Kong based Tony Ching. The increasing accessibility to professional action and special effects, coupled with rising film budgets, has seen an explosion in the action and sci-fi genres.
Sequences shot overseas have proved a real box office draw, so Mumbai film crews are increasingly filming in Australia, Canada, New Zealand, the United Kingdom, the United States, continental Europe and elsewhere. Nowadays, Indian producers are winning more and more funding for big-budget films shot within India as well, such as Lagaan, Devdas and other recent films.
Funding for Bollywood films often comes from private distributors and a few large studios. Indian banks and financial institutions were forbidden from lending money to movie studios. However, this ban has now been lifted.[61] As finances are not regulated, some funding also comes from illegitimate sources, such as the Mumbai underworld. The Mumbai underworld has been known to be involved in the production of several films, and are notorious for their patronisation of several prominent film personalities; On occasion, they have been known to use money and muscle power to get their way in cinematic deals. In January 2000, Mumbai mafia hitmen shot Rakesh Roshan, a film director and father of star Hrithik Roshan. In 2001, the Central Bureau of Investigation seized all prints of the movie Chori Chori Chupke Chupke after the movie was found to be funded by members of the Mumbai underworld.[62]
Another problem facing Bollywood is widespread copyright infringement of its films. Often, bootleg DVD copies of movies are available before the prints are officially released in cinemas. Manufacturing of bootleg DVD, VCD, and VHS copies of the latest movie titles is a well established 'small scale industry' in parts of South Asia and South East Asia. The Federation of Indian Chambers of Commerce and Industry (FICCI) estimates that the Bollywood industry loses $100 million annually in loss of revenue from pirated home videos and DVDs. Besides catering to the homegrown market, demand for these copies is large amongst some sections of the Indian diaspora, too. (In fact, bootleg copies are the only way people in Pakistan can watch Bollywood movies, since the Government of Pakistan has banned their sale, distribution and telecast). Films are frequently broadcast without compensation by countless small cable TV companies in India and other parts of South Asia. Small convenience stores run by members of the Indian diaspora in the U.S. and the UK regularly stock tapes and DVDs of dubious provenance, while consumer copying adds to the problem. The availability of illegal copies of movies on the Internet also contributes to the piracy problem.
Satellite TV, television and imported foreign films are making huge inroads into the domestic Indian entertainment market. In the past, most Bollywood films could make money; now fewer tend to do so. However, most Bollywood producers make money, recouping their investments from many sources of revenue, including selling ancillary rights. There are also increasing returns from theatres in Western countries like the United Kingdom, Canada, and the United States, where Bollywood is slowly getting noticed. As more Indians migrate to these countries, they form a growing market for upscale Indian films.
For an interesting comparison of Hollywood and Bollywood financial figures, see chart. It shows tickets sold in 2002 and total revenue estimates. Bollywood sold 3.6 billion tickets and had total revenues (theatre tickets, DVDs, television etc.) of US$1.3 billion, whereas Hollywood films sold 2.6 billion tickets and generated total revenues (again from all formats) of US$51 billion.
_____________________________________
Great work, Salim !
Thanks heavy